Laser Oscillators

Laser equipment suitable for all kinds of industrial applications including cutting, welding, marking, surface treatment.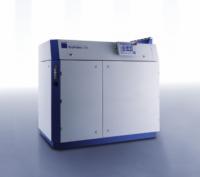 Detail
・Our products include a broad lineup of laser equipment suitable for applications such as CO2 lasers, solid-state lasers, laser marking and multi-axis laser systems, as well as system solutions and process technologies.

・The notable characteristics of our high-quality products are their high reliability and high beam quality.
They are proven by our track record in Europe and other parts of the world.
■Manufacturer:Trumpf Corporation
Spec
CO2 lasers, disk lasers, micro-processing lasers, pulse lasers, fiber lasers, and laser markers